Child's play plug-in system
This is how building is fun!
The easy-step construction staircases have handy individual elements that can be easily assembled by one person without assistance. Due to the simple plug-in system, the assembly time for a staircase is less than 15 minutes and can be extended floor by floor.
Here's how: First, align the basic stiles on a firm and straight surface. Then systematically plug the stair parts together level by level. Due to the easy plug-in system, the only tools required are a hammer drill, 10 mm masonry drill, 13 mm open-end wrench and a rubber mallet.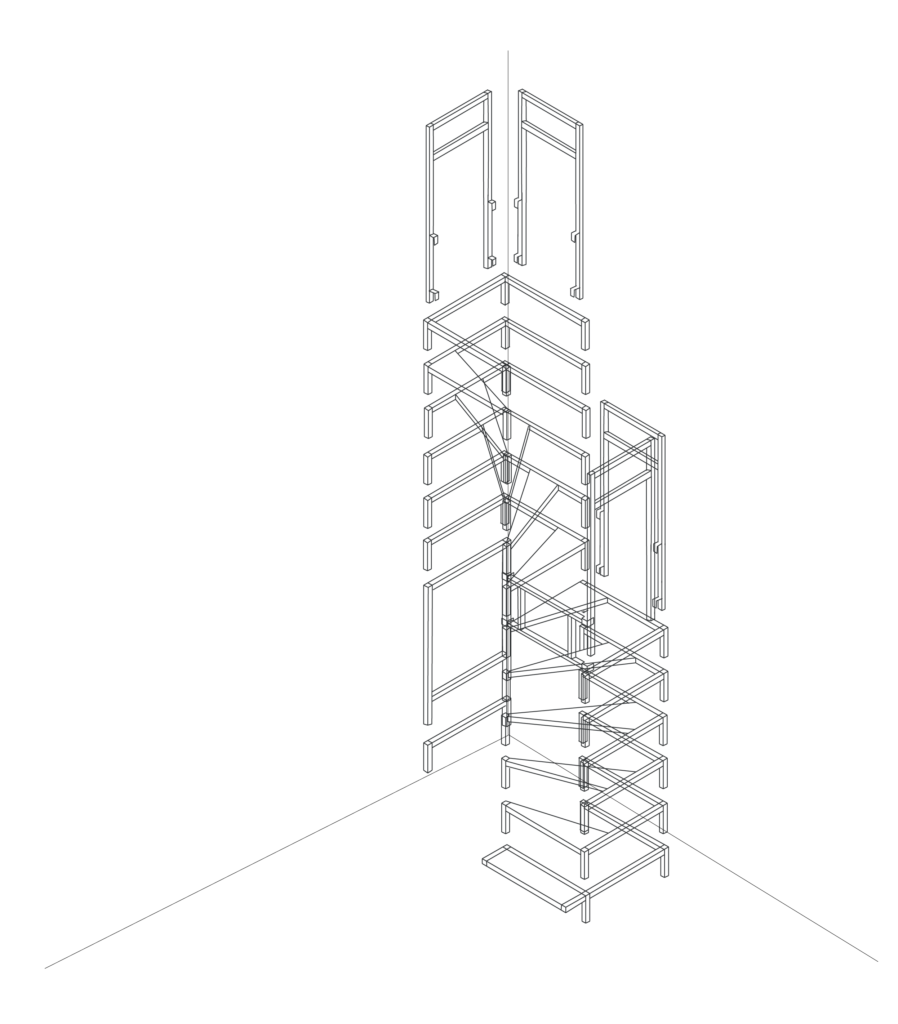 Storage of the temporary staircase
Space saving & intuitive
The easy-step can be stored in a very space-saving and therefore completely unproblematic way.
Transport of the temporary staircase
Simply layer one on top of the other
---
With easy-step you acquire a complete staircase system for daily construction site use. From economical storage and easy transport to quick assembly and disassembly of the complete system construction stairs.
For storage or transport, simply stack the elements on top of each other as shown. In no time at all you will have a compact bundle that can be easily transported with a small van or trailer.